OK, so I haven't done so well keeping up lately, but it's just because I'm so darn busy lately!! So I've decided to expand my blog-posting to ask for help!
So, our house is quite small. "Cozy" many would call it. Thanks to an open format the main living space looks…well……open and not too "cozy." But, it's also very limited in options for furniture arrangement. Add the fact that the only lighting is the ceiling fan/light fixture, and you have to have either tables for lamps, floorlamps, or something. So, this is where I have trouble…….
Welcome to my living room with limited seating (not quite to scale, click on the image for full size):
So here's where the help comes in!
First, I HATE the floor lamp. H.A.T.E. HATE! Not because of how it looks, but it functions poorly. The switch doesn't work well and it's never been quite level no matter how I shim it this way or that. I also feel like the corner there is just some dead space. Now one change we are making to our home is to move our front entry from the dining room to the living room, right in front of the stairwell. Of course, this is going to be a tiny entry….no foyer or mudroom, etc for us! So I feel like if I could slide the sofa closer to the half-wall and fill in that 'dead' space, I can free up more room for a less cluttered entry AND eliminate the dead space/hated light. However, we need the light and moving the couch would also eliminate space for the end table there. So, here are the ideas I've come up with, none of which I'm sold on:
1. Combo table/lamp: kinda like this guy…..which would save a tiny bit of space, but not really (so dead corner space still an issue)
2. a hanging pendant lamp in the corner, hanging over the chaise seat of the sofa: kinda like this guy……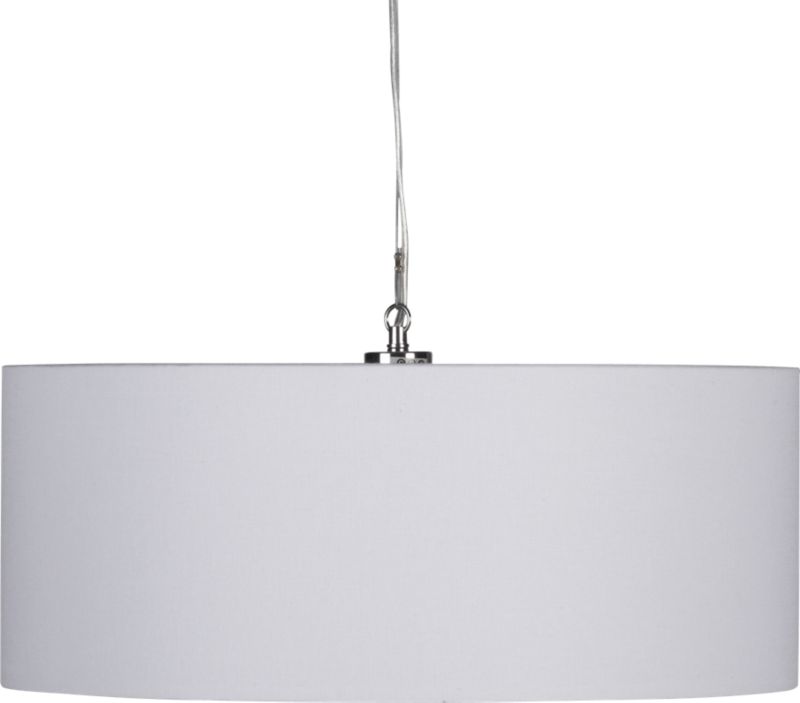 My problem/doubt with this is that would give me 2 things hanging from the ceiling, this and the ceiling fan. Would that look weird?
And 3. a lamp/shelf combo which would go on the wall next to the sofa, like this guy……
So, is there an idea that I've missed? Unfortunately I feel like I don't have a lot of options on furniture placement, and I'm not unhappy with the placement, I just think it could be better, so I'm really trying to make this work. HELP! Recruit your friends! Come tell me which option you think would be fab!! Or, scrap them all and send me an idea! Run to the comments folks, I'm desperate here!